LightShot is a small program, also available as browser add-on, that can be used to capture custom areas from desktop or entire screen.
You can set hotkeys to start capture, includes basic editing tools that may be helpful to create tutorials or simply to add annotations.
You can save images to different formats on your computer or upload them automatically on their server.
1. Straightforward
The program doesn't have any visible interface, if you click on its icon from System Tray you can make a capture immediately.
You can access settings area with right click on icon from System Tray.
2. Custom hotkeys
Set a general hotkey to start capture action and another one to take fullscreen snapshot.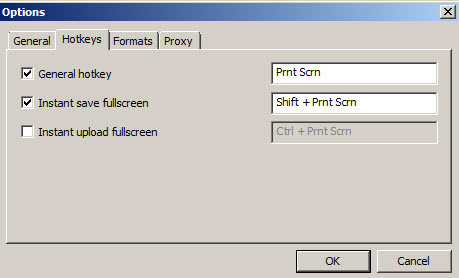 3. Capture desired area
Drag and release mouse making a capture for a custom area of desktop. The program shows current width and height of selected area and you can make editing actions right here.
Also, you can drag previously selected area and move it to another coordinates on desktop.
4. Editing tools
If you need to add annotations, Lightshot includes a list with basic and useful tools. Add arrows, lines, free hand draw, add text and customize colors.
5. Highlight
Add a marker or highlight to make a part of snapshot to stand out.
6. Browser add-ons
Is also available as browser add-on and once installed, you can use it clicking on its icon from your browser.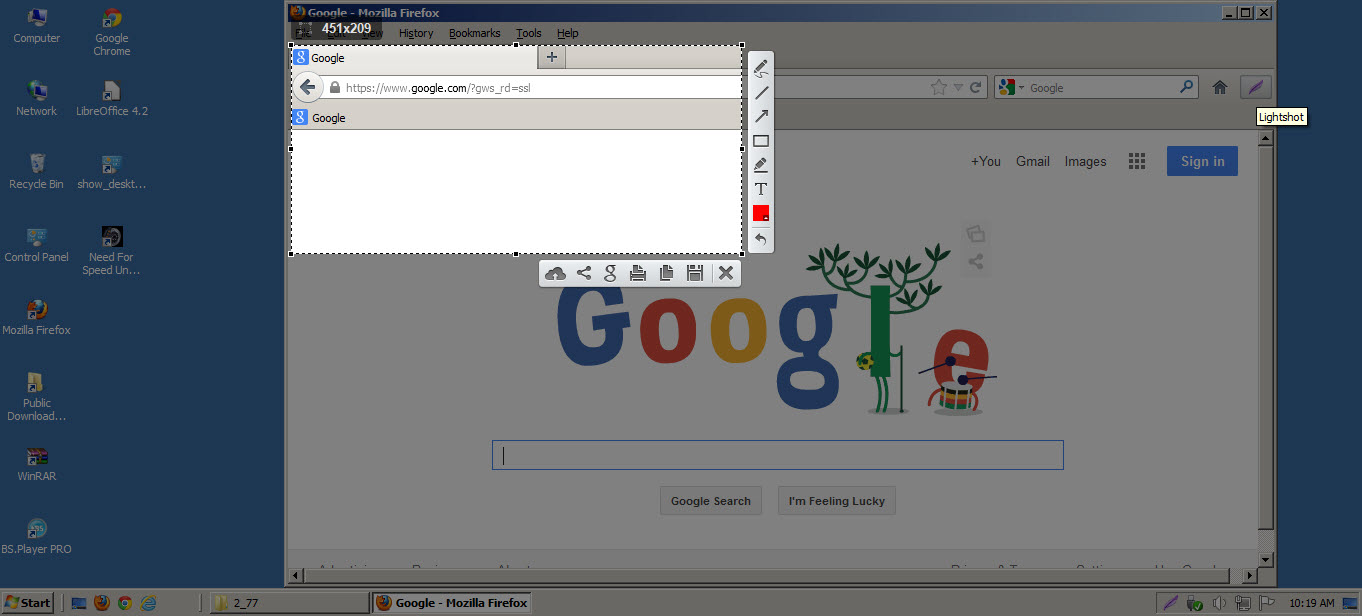 Download: http://app.prntscr.com
Visit website: http://app.prntscr.com
Pros: simplicity editing tools available also as browser add-on
Cons: editing tools does not have advanced customization (move, font size etc.)
OS: Windows 8, Windows 7 32-bit and 64-bit, Windows XP, Vista
License: Freeware