Keyloggers are programs that capture, record and display reports with typed keys from the computer's keyboard. They can record every keystroke (letter, number, enter, backspace etc.) and the administrator can view all words that has been used or typed from a particular computer, where a key logger is installed.
These programs are made to monitor children or employees about what they are doing on internet, which sites they are visiting and what they talk with other people. The best keyloggers will run in hidden mode and will be invisible for computer users, so they don't know they are monitored. These programs should be installed on devices where you have authorization to do so, otherwise it can be an invasion of the private life.
These days internet is often used by kids for games, cartoons etc. and if your children have access to a computer when you are not near them or at work, is good to monitor them because the internet has its own dangers. You don't know what forbidden sites they could access by mistake or what discussions they may have with strangers. Here are the best free programs that will record all keystrokes and you can view reports or saved logs anytime.
Besides keystrokes logging, some of them will make screen capture, will record the visited websites, the clipboard or the programs used.
First, you should check here a top with paid and free: https://www.topattack.com/list/keyloggers-and-monitoring-software-review/69
Here is a list with
4 best free keyloggers
.
Refog Free Keylogger
The program stays invisible and can record keystrokes, websites, programs used, clipboard memory, documents. It can make screen captures. It offers many advanced settings and has more free features than any competitor. It doesn't have remote reporting via email.
KidLogger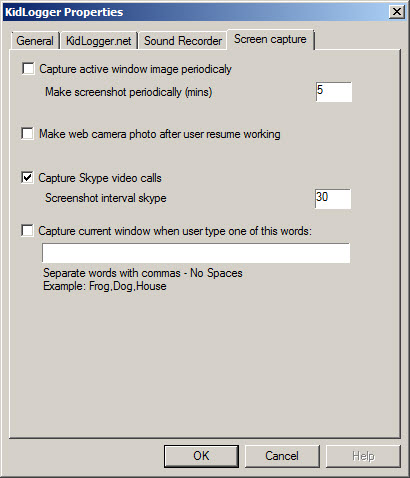 Is designed mainly for monitoring your kids, because the program is visible and a normal user at an average age may see the application and delete it. Good to use to view what your kids are doing online, what they talk on instant messengers and which sites they have visited. It can record the microphone. The access to interface can be protected with password and it can send the reports through email (automatically). It is also available for Mac, Android and iPhone/iPad.
Spyrix Free Keylogger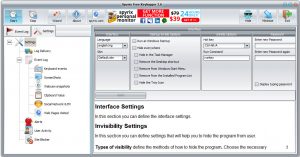 This program supports password protection to access and use its interface. Also, you can access the  configuration with a combination of keys. This application will record all words typed and will take screenshots, so you can view them later. For these main monitoring tasks the program is completely free and for additional features such as send email reports etc. it has a paid upgrade.
Revealer Key-logger
With a very simple interface, this tool allows to record all keystrokes, set a password and is invisible in many areas of your computer. Good for basic usage, with no options to set; just record all keywords typed.